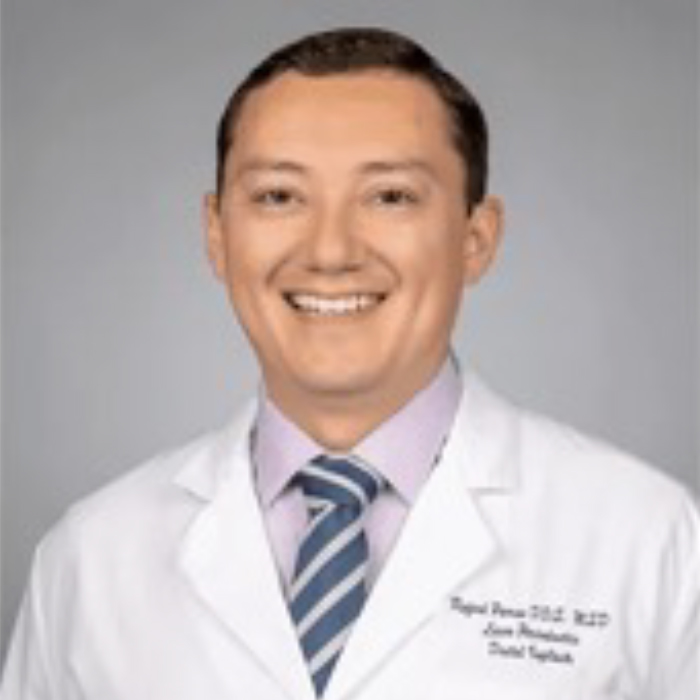 Dr. Rafael Porras has repeatedly distinguished himself as an industry leader in Periodontics and Implant Dentistry.
Throughout his 15 years of experience, Dr Porras has developed a passionate team approach to dental care. He prides himself on working closing with general dentists, hygienist and staff to provide a tailored treatment plan to meet each patients needs.
Dr. Rafael Porras was born and raised in San Jose Costa Rica. He is a graduate of the Dental School at the University of Costa Rica. After working for the Costa Rican government and in private practice as a general dentist in San Jose for two years, he moved to Connecticut and completed an Advanced Education in General Dentistry residency as well as a Fellowship in General Dentistry from the University of Connecticut Health Center. After 3 years in Connecticut, Dr. Porras got his specialty certificate in periodontics, as well as Master of Science in Dentistry, was awarded by the Louisiana State University in New Orleans. He is board certified by the American Academy of Periodontology.
Dr. Porras is married and with two children. Him and his wife Andreja both enjoy traveling, outdoor activities on the beach.
Dr. Porras is a Board Certified Periodontist and Implantologist.